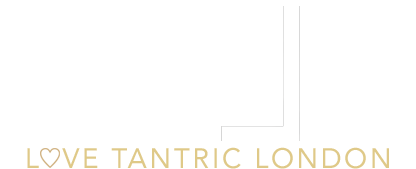 Call Us 10am - 1am On:
07548 845 573
The Best Tantric Massage London
You can contact us on 07548845573
Love Tantric massage London consists of a dedicated and experienced team of masseuses who recognise that the more discerning seeker of Tantric Titillation appreciates the company of an Elite Sensual Seductresses and as such, the idea for Love Tantric massage London was born. Our portfolio does indeed consist of London's Best Tantric and Sensual Masseuses who have all been practicing massage for a minumum of at least 3 years ensuring you have the most mind blowing and memorable experience possible when having a tantric massage London. Our skilled and passionate girls will tempt and tease you, leading you on a journey of unrivalled pleasure that only an experienced practioner of Tantra can take you. At Love Tantric Massage London, your pleasure is our pleasure, so we only work with the best and most beautiful goddess's who love what they do and do it well!
Sensual Massage London
Our expertise lies in the modern day take on an ancient practice, so authentic sensual massage London techniques are combined with body2body massages, making for a sensual indulgence that is unique and unsurpassed. We are client focused and understand the stresses of City Life so will always endeavour to do our utmost to help you release your tensions... and inhibitions. With flickering candle light, soft music and essential oils, we will create the perfect relaxing backdrop for you to enjoy the intimacy of your therapist's naked body on yours.
Tantric Massage in London
At Love Tantric, we offer a range services which can be tailored to suit your individual requirements so feel free to call us with any enquiries you may have, for example one of our most popular massages is our tantric massage London. Our receptionist will be delighted to discuss your needs and guide you to choosing the perfect tantric massage London experience as well as the right girl to fulfill your fantasies. We provide an Elite Tantric massage Experience with British only Masseuses yet our rates are highly competitive and quality unrivalled. We have numerous Central London locations and can be available at short notice so you are sure to always find your experience with us professional and unforgettable. Book your tantric massage in London today!
What Separates Love Tantric London From Our Competitors
Incredible Tantric Massages - our tantric masseuses are incredibly skilled and experienced, leavng you feeling euphoric after your massage.
Genuine Masseuses – all the masseuse profiles on our site are 100% genuine and feature legitimate descriptive bios.
7 days a week – our masseuses are available seven days a week so no matter when you want to indulge in a tantric massage you can rest assured we will have the perfect girl available for you.
Range of districts in London – no matter where you are in London we have masseuses operating in and around your area.
Friendly Staff – all our receptionists are highly professional and knowledgable to ensure they help create your perfect Tantric Experience.
The Love Tantric Massage London Team xx
Disclaimer
We at Love Tantric London act as an introductory agency between client and masseuse. We charge a 35 per cent fee and this is included in all of the listed rates.
At Love Tantric London we provide only tantric massage. We are an adult massage website, to avoid any confussion we are nothing more than a sensual massage service provide and we do not provide sexual services. If you are below the legal age requirements (18 and over) you must leave now.
If you do meet the laws under your constitution for veiwing adult content PLEASE LEAVE NOW.